Online Safety
Online Safety at Frimley Church of England School
The internet is an essential part of 21st Century life for almost all areas of life including education, business, and social interaction. Given the rate of technological advances over recent years, online safety remains a prime concern to parents and schools alike. Therefore the school has a duty to provide pupils with quality internet access as part of their learning experience.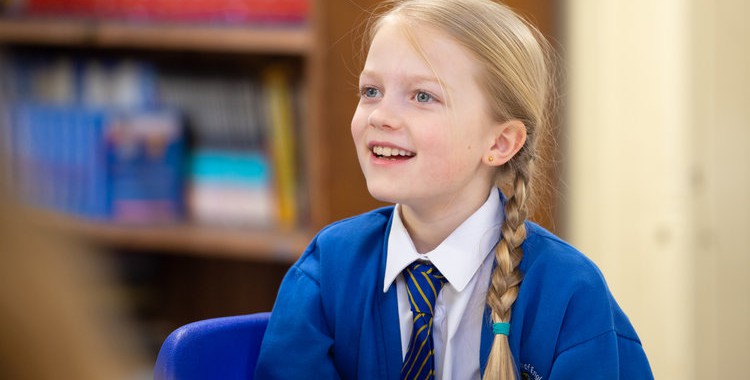 The national curriculum for computing is designed to equip young people with the foundational skills, knowledge and understanding of computing they will need for the rest of their lives. Through the programme of study for computing, they will learn how computers and computer systems work, they will design and build programs, develop their ideas using technology and create a range of content. Central to these exciting prospects and rich learning experiences is the theme of online safety.
At Frimley, we take online safety very seriously. Each year group will be taught different aspects of online safety, tailored to the age and understanding of the children and broaden in depth and scope as they ascend through the school. Topics covered will include: safely accessing the internet, the reliability of sites and how to assess this reliability, raising awareness of what we share online, looking at our internet behaviours, email, passwords, digital footprints and reporting procedures for unsafe content. It is our belief that, children should be knowledgeable and provided with opportunities to develop their 'Digital Resilience', thus empowering them to make informed choices as digital citizens in the wider world.
Staff at Frimley Church of England School treat Child and Online Safety with the highest of importance. On-going training is given on safe practice and reporting procedures including the use of excellent resources provided by 'ThinkuKnow' in partnership with CEOPS (The Child Exploitation and Online Protection Centre). For more information and access to these valuable resources at home, please follow the links provided. You will also find the CEOPS reporting button added to our website which can be used to gain assistance with or report any inappropriate online contact or experiences. CEOPS is directly linked with National Crime Prevention agencies and provide age-tailored areas for both advice and reporting. In addition to the learning in school, the continued learning at home (outside of the managed environment of school systems where children are exposed to a much larger world) is vital.
Below are links to the school policies and resources that you may find helpful to read or access: